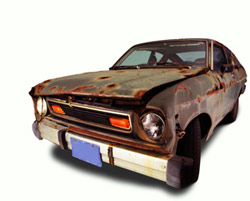 Do you have an old car, boat, RV, boat or truck and don't know what to do with it? Consider donating it to Pet-Abuse.Com! Through Cars 4 Causes, we are able to accept vehicle donations, whether the vehicle is in working condition or not!
They handle all of the paperwork, including title change. They'll even pick up it up for you at no cost! Its hassle-free, and your contribution will help us continue the work we do here. We receive the donation, and you receive the tax-deduction - its that easy!
To request a vehicle pick-up, simply call 1-800-766-CARE or use the Cars 4 Causes online vehicle donation form - be sure to mention Pet-Abuse.Com so that your donation is credited to us.